Apple iPhone 15 release date, price, features, and news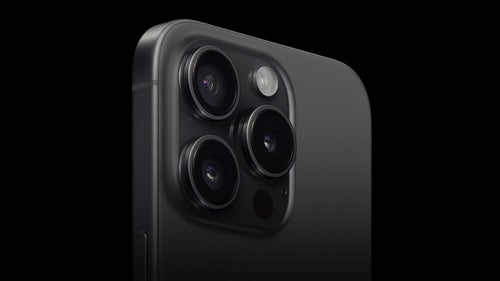 Apple is preparing for some big changes in the iPhone 15 family and even though we are still far off the September 2023 launch date, leaks and rumors have already started revealing very interesting details about the new iPhones.
The iPhone 15 series is expected to arrive in about six months, in mid September 2023 featuring four models, just like the iPhone 14 series before it.
First, we have the 6.1-inch
iPhone 15
, the most affordable model. Then comes the larger, 6.7-inch
iPhone 15 Plus
with a bigger battery. Then again, the 6.1-inch
iPhone 15 Pro
with the Pro features and the premium price tag, and finally, we have the large and powerful
iPhone 15 Ultra
. Yes, Ultra! Apple is said to use the Ultra name instead of "Pro Max" to signal the bigger upgrades in this model, including its first periscope zoom camera.
The big news is that all four models will have a USB-C connector, replacing the Lightning port that Apple has been using for nearly a decade. Another rumor suggests that the Dynamic Island is also coming to all four versions. It's also possible that some of these new iPhones get haptic volume and power keys instead of traditional ones.
What else is new? And how will the iPhone 15 series change from the
iPhone 14
? Read on for the details.
(We continuously update this page as new info comes in. Header image credit —
@AppleTrack
)
Latest iPhone 15 news
iPhone 15 release date
Apple follows a strict schedule that hasn't changed in years: new iPhones always get announced in early September and arrive a week and a half after the announcement.
We expect Apple to stay this course with the iPhone 15 release date, so we can predict Tue, Sept 12th, 2023 for the official reveal and an in-store release on Fri, Sept 22nd.
Of course, it is way too early to have any reasonable certainty and these dates are based on Apple's usual yearly schedule rather than leaked information.
| Device family | Announcement | Market release |
| --- | --- | --- |
| Apple iPhone 13 series | Sept 14, 2021 | Sept 24, 2021 |
| Apple iPhone 14 series | Sept 7, 2022 | Sept 16, 2022 |
| Apple iPhone 15 series | Sept 12, 2023* | Sept 22, 2023* |
* - possible dates
iPhone 15 price
While we know quite a few details around the new features in the iPhone 15, we don't yet have any insight into the prices, and frankly, with the current inflation that would be a bit hard to predict so early.
Still, if we had to wager a guess, we'd bet on Apple sticking with the same prices as for the iPhone 14 series. Only the iPhone 15 Ultra model seems more likely to get a price hike.
| iPhone model | 128GB | 256GB | 512GB | 1TB |
| --- | --- | --- | --- | --- |
| iPhone 14 | $799* | $899* | $999* | - |
| iPhone 14 Plus | $899* | $999* | $1099* | - |
| iPhone 14 Pro | $1099* | $1199* | $1399* | $1599* |
| iPhone 14 Pro Max | $1199* | $1299 | $1499* | $1699* |
| iPhone 15 | $799* | $899* | $999* | - |
| iPhone 15 Plus | $899* | $999* | $1099* | - |
| iPhone 15 Pro | $1099* | $1199* | $1399* | $1599* |
| iPhone 15 Ultra | $1199* | $1299 | $1499* | $1699* |
The latest rumors speculate that the iPhone 15 Ultra model will get a price bump and the starting price of that model could be either $1,200 or even $1,300 dollars! That is one or two Benjamins more than the current, $1,100 starting price of the iPhone 14 Pro Max.
iPhone 15 name
Media and leaks all refer to the upcoming 2023 iPhone series as "iPhone 15".
This is very likely to be the final name since in the last few years Apple hasn't used "S" extensions, so an iPhone 14S seems
very
unlikely.
So the four model names of the iPhone 15 series are expected to be as follows:
iPhone 15
iPhone 15 Plus
iPhone 15 Pro
iPhone 15 Ultra or iPhone 15 Pro Max
Nice and simple, isn't it?
As for the iPhone 15 Ultra model name rebranding, it's not certain yet, but Apple has steadily introduced new products with the "Ultra" name in 2022 and this might be the first "Ultra" iPhone. Nothing is set in stone, though, and it's still possible that Apple just calls this next version just the iPhone 15 Pro Max, so keep that in mind.
iPhone 15 camera
Leaks so far agree that the iPhone 15 and 15 Plus models will use a dual rear camera system, the Pro model will have a triple camera system and only the Ultra model will come with four rear cameras.
So both the iPhone 15 Pro and the Ultra are expected to have the familiar 3X zoom lens, but the Ultra model is also expected to have debut the first periscope camera in an iPhone. This periscope long-range zoom lens will only be available on the Ultra model and not on the Pro because of the additional space required for it. Analysts say Apple could use a 12MP shooter with 6X native zoom for that camera.
Camera
Specs
Wide camera (all iPhone 15 models)
48MP on 15 and 15 Plus
48MP on 15 Pro and 15 Ultra
Ultra-wide (all iPhone 15 models)
12MP, f/2.4 on 15 and 15 Plus
12MP, f/2.2 on 15 Pro and 15 Ultra
Telephoto (only 15 Pro model)
12MP, f/2.8, 3X zoom
Telephoto #2 (only 15 Ultra)

12MP 6X zoom periscope

Front camera (all iPhone 15 models)
12MP, f/1.9, auto-focus
*based on early leaks and rumors.
Another exciting rumor from January 2023 suggests the iPhone 15 and iPhone 15 Plus models will get the 48MP main camera sensor from the iPhone 14 Pro series, a big upgrade from the 12MP sensors used before. If true, this also means the regular iPhone 15 models will likely get that 2X "lossless" zoom using sensor cropping.
The truly innovative camera, however, has got to be that rumored 6X zoom periscope lens on the iPhone 15 Ultra version. Reports from late 2022 claimed Lante Optics, one of the companies that is rumored to supply Apple with the zoom lens, continues raising its capacity for the prism required to make this lens.
Another exciting new rumor mentions that Sony has developed a brand new sensor that Apple will use for the main camera of the iPhone 15. This new sensor allegedly doubles the saturation signal level, meaning it will gather twice as much light as current sensors. This in turn should help improve the dynamic range and bring down noise levels in photos.
We will be updating this section with new information as it comes in.
iPhone 15 storage
Apple has been equipping all iPhone models with 128GB of storage as a baseline, and we expect this to stick with the iPhone 15 release.
So the regular iPhone 15 and 15 Plus models are expected to start with 128GB storage, just like the iPhone 15 Pro and iPhone 15 Ultra.
iPhone 15 / 15 Plus storage capacity:
iPhone 15 Pro / 15 Ultra storage capacity:
iPhone 15 design
iPhone 15 Pro models to swap stainless steel for much lighter titanium
We already have the very first leaked CAD renders which reveal the size and design style of the iPhone 15 Pro, and just look at that giant camera on the back! The iPhone 14 Pro already had a pretty large camera bump, and the one on the iPhone 15 Pro is even bigger.
But the elephant in the room has got to be the switch to a USB-C port from Lightning.
For years, Apple resisted using a USB-C port on the iPhone, despite using one for its iPads (first on an iPad Pro in 2018) and Macbooks (first in 2015), but new regulation from the European Commission has finally forced it to make the switch.
One of the most reliable Apple insiders, Mark Gurman, says that USB-C is
"essentially a lock"
for the iPhone 15. Renowned insider Ming-Chi Kuo also confirms this.
And leaked CAD renders obtained by 9to5Mac in February 2023 showcase that all new iPhone 15 models will indeed make the switch to type C.
Faster USB-C transfer speeds on iPhone 15 Pro models
The latest talk on the grapevine specifies that the Pro and Ultra models will support faster USB transfer speeds too, while the vanilla ones will stick with the same slow USB 2.0 speeds, that they had with the Lightning connector.
The Pro models are said to support at least USB 3.2 or Thunderbolt 3, which would mean transfer speeds of up to 40 Gbps, great for moving large files like ProRes video for example.
As for design, Apple is said to evolve the current one. You will still have flat sides and a flat screen, but the borders around the screen could be curved to achieve a look similar to the Apple Watch. The 6.1" and 6.7" sizes are expected to remain unchanged.
While the base iPhone 15 and 15 Plus models will stick with aluminum frames as before, the Pro versions will swap the previously used stainless steel for titanium, a much lighter material that Apple is also using on other products like the Apple Watch Ultra. On Apple Watches, we have seen the titanium model weighs about 10% less than the stainless steel counterpart, and while it's not as light-weight as aluminum, this is still a big improvement over the heavy stainless steel versions.
Titanium also has superb scratch resistance, as brushed titanium hides micro-scratches better than stainless steel. We are really happy about this development: making the Pro models a bit lighter has long been on our wish list.
Another extremely interesting rumor suggests the iPhone 15 Pro models will switch the physical buttons for solid-state ones. Yes, solid state buttons with no moving parts! This also means you will need to add taptic engines that help simulate the press of a real button when you touch these new haptic keys. And adding fuel to the fire, Apple supplier and maker of the Taptic Engine company Cirrus Logic teased its
"stategic customer"
will bring a new component in the second half of 2023! Some rumors say only the volume keys will get this treatment, while others claim that the power key will also be overhauled in this way. We are yet to hear how this will work when your phone is out of battery and what this would mean for case makers, but we are curious.
Excitingly, the Dynamic Island that Apple introduced with the 14 Pro models is now likely to trickle down to all iPhone 15 models, which will be the end of the notch. Analysts even claim that Apple is on its way to transition to an invisible, under-display Face ID unit for the next generation iPhone 16. That should be exciting!
Currently, we still don't know much about the iPhone 15 color options. We expect Apple to stick with what it has now, possibly adding a couple of new color finishes for those who want to try something different.
iPhone 15 display
Apple seems to have found the sweet spot for screen sizes and we don't expect it to do any major changes, so you will have a 6.1-inch screen size on the iPhone 15 and 15 Pro, and then a 6.7-inch screen on the iPhone 15 Plus and iPhone 15 Ultra.
All four models will use OLED screens, but some slight differences in the peak brightness will probably remain to give the Pro and Ultra models a bit of an advantage.
The big question is around ProMotion. This technology was previously only available on the Pro models, and we are yet to hear whether Apple might change this in the 15 series, but we remain skeptical on that.
Rumors are also mentioning the possibility of an iPhone 15 Pro screen that gets even brighter during the day. This improved display could reach 2,500 nits of peak brightness, up from the already impressive current 2,000-nit max brightness on the iPhone 14 Pro, which will make it so easy to see outdoors.
With the introduction of the Dynamic Island, it seems that rumors about an invisible, under-screen camera setup are now put to rest and the Dynamic Island will be the go-to solution for iPhones at least in the next couple of generations.
iPhone 15 processor and specs
While we already mentioned the divide between the regular iPhone 15 models that are likely to use a slower chip, and the Pro versions with a faster, Apple A17 Bionic chip, there is one thing that all four models might share: the modem.
Expect to see the same Qualcomm made modem on all four iPhone 15 devices. Apple has had a frenemy status with Qualcomm, and it tried to break free and develop its own modems, but analysts claim that has proven to be more difficult than expected, so Qualcomm it is.
Another tipped upgrade is a jump to 8GB RAM for the Pro and Ultra models, while the 15 and 15 Plus are likely to keep on using 6GB of RAM.
Satellite connectivity made a debut on the iPhone 14, and we expect Apple to have worked out the kinks of the technology and for it to work even better in iPhone 15.
iPhone 15 battery
Apple rarely makes big changes to its existing designs, so you cannot expect huge changes in iPhone 15 battery sizes.
Apple calls its iPhones "all-day" devices, but we feel that with moderate use the iPhone Plus and Pro Max could be used two days between charges, with only the smaller models being one-day devices.
Model
Battery capacity
iPhone 15 series
Battery capacity
iPhone 14 series
regular
3,279mAh*
3,279mAh
Plus
?
4,325mAh
Pro
3,200mAh*
3,200mAh
Ultra / Pro Max
4,323mAh*
4,323mAh
*projections based on iPhone 14 battery sizes.
Will Apple increase charging speeds with the advent of USB-C charging on the iPhone? We don't have high hopes, but it's reasonable to expect around 25W charging speeds on the smaller models, and 30W charging for the two larger models.
All four iPhone 15 models are also expected to have MagSafe wireless charging, the magnetic charging solution by Apple that can be quite convenient.
iPhone 15 features and software
The iPhone 14 family marks the first time we see Apple use different processors for its Pro and non-Pro models, with the Pro and Ultra models getting the newest chips and the non-Pro versions using the generation older processors.
We expect this unfortunate trend to continue in the iPhone 15 series too, but that will depend on the complicated processor manufacturing environment. Chip maker TSMC that supplies Apple with processors kicked off 3nm production that could be used in the Apple A17 Bionic chipset, but it's way too early to tell how this will scale, and that is one important factor that will determine the processors used in the iPhone 15 series.
We will be updating this section with new information as it comes in.
Should I wait for iPhone 15?
You should wait for iPhone 15 if

you are excited about USB-C. Using just one cable for all of your devices sounds genuinely exciting. Photo enthusiasts should also save up for the iPhone 15 Ultra model as that periscope lens might be a game-changer for photography and videography. The possible addition of a 48MP sensor to even the vanilla models, also makes them a much better cameras, so that's one more reason to wait for those to launch.
You should not wait for iPhone 15 if

you... don't want to wait! The iPhone 15 launches in September 2023! There are plenty of capable phones around, and you probably shouldn't expect massive leaps in performance or charging speeds.