Rokid is about to unveil a new set of consumer AR glasses: "Maximize Your Vision"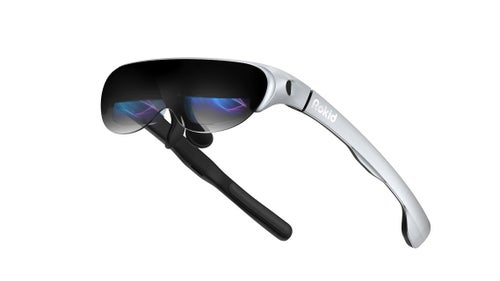 Rokid's previous AR glasses (shown here) – the Rokid Air
Fans of exciting consumer AR (augmented reality) glasses will be happy to know that Rokid is getting ready to release a new pair soon. The company, well known in the AR world for developing AR glasses for enterprise, has now started teasing a pair of consumer glasses, with the tagline "Maximize Your Vision".
Although we're yet to learn more, Rokid's upcoming AR glasses appear to be quite compact in design, and considering their consumer target audience, will hopefully be reasonably affordable too.
According to Rokid, the new AR glasses will be getting unveiled on Tuesday, March 21st, at 19:00 PT / 22:00 ET.
The Rokid Open Day online launch event can be attended by anyone, and is surely going to be exciting for AR fans in particular.
Stay tuned for updates, as we're yet to learn the name of Rokid's upcoming AR glasses, or the specs, but as it appears – all will become official soon enough.
We can speculate that Rokid's new glasses will be similar to the Rokid Air, the company's earlier consumer-grade wearable. Those would connect to the user's smartphone and require the Rokid AR app.
The Rokid Air were lightweight, had dual speakers with positional audio, super bright dual 1080p screens (1800 nits), and with a 43° field of view (FOV).
Rokid's next AR glasses will likely be similarly impressive, and suitable for both gaming and entertainment consumption, but again – we'll find out more soon enough as the teasers continue. Stay tuned!