iPhone 15 Ultra: Release date, price, features, and news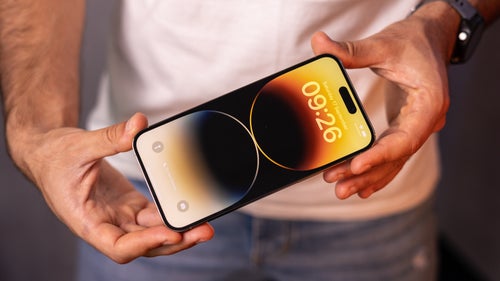 We are roughly six months to the possible announcement and release of Apple's exciting next showpiece, the iPhone 15 Ultra, anticipated to be an evolutionary step over the iPhone Pro Max line.

With the iPhone 15 Ultra, Apple could introduce super-premium features and hardware elements never before seen on an iPhone, including a long periscope zoom, titanium exterior design, and an extremely bright display, not to mention a USB Type-C port at the bottom. This will allow for
a starker differentiation between its most premium models
.
In this page, we will be summarizing everything there is to know about the iPhone 15 Ultra, including news, early leaks, rumors, and our own expectations. The rumor mill for the iPhone 15 Ultra is still in its early stage, but with 2023 upon us in full swing, the rumor mill is about to kick into high gear!
Latest iPhone 15 Ultra news
iPhone 15 Ultra in a nutshell:
New Ultra model

Refreshed design

At least 8GB RAM

USB C instead of Lightning

Price increase
iPhone 15 Ultra release date
We expect that Apple will announce the iPhone 15 Ultra and the iPhone 15 Pro as well as the rest of the
iPhone 15-series
on September 12, 2023, and release the devices to the market on September 22, 2023. Why do we think so?
When it comes to Apple, we like to think that we have a pretty good understanding of when its newest iPhones would be announced and subsequently released. Apple tends to hold an official iPhone announcement event on the second Tuesday of September and then release the devices on the shelves some ten days later, always on a Friday. In 2023, the second Tuesday of September falls on September 12, so there you have it, the iPhone 15 Ultra's most probable announcement date.
Of course, this schedule does not always come into play. For example, in 2020 Apple postponed its iPhone 12-related announcement event a whole month due to supply issues, while in 2022 the iPhone 14 series was revealed a whole week ahead of everyone's expectations.
iPhone 15 Ultra price
We anticipate that the iPhone 15 Ultra will score a significant price difference in comparison with the Pro models, and cost at least $100 more than the iPhone 14 Pro Max did at launch, bringing its
starting price to $1,199
, or
even up to $1,299
.
While we expected a similar price hike for the iPhone 14-series, Apple opts to keep those intact in the US, thus an iPhone 14 Pro Max cost as much as an
iPhone 13 Pro Max
did back in 2021. However, prices in the rest of the world were readjusted varying by market and generally rose significantly. Meanwhile, the iPhone 15 Pro would probably also score a respective $100 price bump to $1099.
| iPhone model | 128GB of storage | 256GB of storage | 512GB of storage | 1TB of storage |
| --- | --- | --- | --- | --- |
| iPhone 13 Pro Max | $1099 | $1199 | $1399 | $1599 |
| iPhone 14 Pro Max | $1099 | $1199 | $1399 | $1599 |
| iPhone 15 Pro | $1099* | $1199* | $1399* | $1599* |
| iPhone 15 Ultra | $1199* | $1299* | $1499* | $1699* |
iPhone 15 Ultra name
Circling back on the name, there's a high chance that the largest upcoming Apple iPhone, normally a Pro Max model, could instead carry the "iPhone 15 Ultra" name so as to better stand out among the rest of the lineup. Thus, the iPhone 15 Ultra model replacing the iPhone Pro Max makes perfect sense, as it's not your standard big phone.
Mark Gurman
firmly believes that, and given his track record, we should definitely have a big one in mind.
Thanks to the Apple Watch Ultra, the diversification implied by the cool-sounding "Ultra" suffix is ripe for adoption by the iPhone line. And with the iPhone 14-series, Apple showed us that it will never shy away from a product name change: we all expected an iPhone 14 Max but got an
iPhone 14 Plus
instead. The most expensive Apple Watch is truly a superb smartwatch, as we found out in our
Apple Watch Ultra review
, so an iPhone 15 Ultra will have some pretty big shoes to fill, sort of.
At the same time, we anticipate that the iPhone 15 Pro name will stick, as no rumors indicate a name change for that exact model.
iPhone 15 Ultra camera
Now that Apple has finally got rid of the constraining 12MP sensor it used for years and switched to a brand new 48MP camera system with the iPhone 14 Pro/Pro Max, the future looks quite bright for the iPhone 15 Ultra. In particular, we have very high hopes for some exceptional camera improvements.
While the new camera isn't leaps and bounds better than, say, the iPhone 13 Pro Max, it lays the groundwork for many more improvements down the line, as Apple has definitely not realized the true potential of the new sensor. Yes, there is massive potential for improvements here, both in terms of features and and image processing. If
rumors
are to be believed, there could be a little something-something in for the iPhone 15 Ultra, which is rumored to be benefiting from enhanced image processing algorithms that will certainly be making good use of the Apple A17's processing prowess.
The 48MP snapper of the iPhone 14 Pro Max uses quad-pixel binning to combine the data from four pixels and achieve better low-light image quality, but the changes aren't that stark as one might expect. That said, if the user explicitly wants to take 48MP images, they have to enable the ProRAW setting, which enables the full potential of the 48MP sensor. We were quite impressed by tons of detail and overall quality of the 48MP ProRAW images, which routinely weigh in at above 80MB in size.
Rumor has it that the iPhone 15 Ultra could introduce a 6X or 10X periscope zoom for ultra-long throw and achieve zooming ranges similar to what Samsung, Xiaomi, and others have been rocking for years. On top of that, there's chatter about 8K video recording coming to the iPhone 15 Ultra, as well as a new and improved 8-element main lens, which would improve its overall optical quality and possibly lead to superior image quality (but also possibly introduce even more reflections and flaring in certain situations).
There are also rumors about dual-selfie cameras on the iPhone 15 Ultra, but we can say these aren't very believable. There certainly is space in the Dynamic Island for an extra camera, which could either be a ultra-wide one or a depth sensor for improved portrait photography.
iPhone 15 Ultra storage
It's too early to outline the storage capacity versions of the iPhone 15 Ultra, but we don't really see Apple changing up its Pro-level storage tiers too much. Thus, we will probably see the return of 128GB-1TB storage spread for yet another year.
Apple iPhone 15 Ultra storage capacity:
iPhone 15 Ultra design
One big rumor that's circulating around is that Apple could be mulling the idea of releasing an
iPhone Ultra with a titanium frame
. The durable and lightweight metal is already in circulation in the Apple Watch Ultra, which is the company's take on a rugged and durable smartwatch. Indeed, we've been hearing that aside from utilizing titanium to the fullest, Apple could also change up the design a bit and come up with a slightly curved rear plate of the phone, similarly to the iPhone 5c and the MacBook Pro's new J-shaped side profile.
Another important design change could be Apple's planned death for hardware buttons, with the
volume and power buttons seemingly getting replaced
with solid-state buttons, similar to the change that Apple did between the iPhone 6s and iPhone 7 generations a few years ago. Apparently, these buttons will provide the user with haptic feedback whenever pressed, which would emulate pressing a hardware button. Some evidence exists that we might have
a unified volume rocker button
on the iPhone 15 Ultra.
The iPhone 15 Ultra could also turn out to be the
phone with the thinnest bezels
. Leakster Ice Universe believes that the phone will have 1.55mm (0.06in) thin bezels, which would make it the phone with the best actual-screen-to-body ratio.
Not everyone agrees with those leaks. Graphic designer Jonas Daehnert, for example, thinks that the Apple Watch Ultra will draw serious inspiration from the design language of the Apple Watch Ultra, and has since come up with the following renders. Note that the renders below are not based on the rumors and leaks we've been hearing:

The iPhone 15-series will most likely finally mark Apple's move away from its proprietary Lightning connector in a long-anticipated move to USB C. The change has certainly been pondered by Apple for years, but it was a recent EU ruling that forced Cupertino to publicly admit that it will have to comply and adopt the universal standard. The
ruling in question
requires all portable devices sold in the EU by the end of 2024 to have a USB C charging port.
Apple's head of marketing, Greg "
Joz
" Joswiak,
confirmed that Apple will comply
with the ruling and transition to USB C. However, no specific time frame for the transition to USB C was given. While Apple technically has time until 2024 and the iPhone 16 generation, analyst Mark Gurman expects the company to not delay the move any longer and go full USB C with the iPhone 15 generation in 2023. Gurman also expects other design changes, but we will hopefully hear about these sooner rather than later.
iPhone 15 Ultra display
Aside from a few rumors that we could be seeing a larger screen on the iPhone 15 Ultra, we expect a similarly sized 6.7-inch OLED Super Retina XDR display, with a 1-120Hz refresh rate and super-high brightness.

Some of the latest
rumors suggest
we might get an exceptionally bright display, capable of hitting up to 2,500 nits of brightness in select lighting conditions, which could make this a great phone to use in broad daylight. The display delivering this outstanding brightness is reportedly a next-gen OLED panel manufactured by Samsung Display.
The Dynamic Island element and the Always On display functionality will certainly be making a comeback, hopefully scoring functionality and efficiency improvements that would make them surefire must-haves.
iPhone 15 Ultra battery
A battery with a capacity in the ballpark of the iPhone 13 Pro Max and iPhone 14 Pro Max will likely grace the iPhone 15 Ultra. Think something in the ballpark of 4,300mAh, or even more, if the wishful rumors for a larger overall phone turn out to be true.
Charging is another field in which we'd love to reap some improvements. Apple's smartphones have never been known for their speedy charging, and despite certain speed improvements in the last few years, iPhones still lag behind the competition when it comes to raw charging speed. The iPhone 15 Ultra could address that, and hopefully Apple gives us faster charging that would still put battery chemistry first and not be detrimental to the device's battery health.
iPhone 15 Ultra features and software
iOS 17 will be the software of choice on the iPhone 15 Ultra. The beta version of the upcoming software will be released shorty after Apple's very next WWDC developer summit, which traditionally takes place in late May/early June. Hopefully, we'll get some improvements to the overall functionality of iOS in the form of improved customization and features, with a good focus on privacy and security as well.
iPhone 15 Ultra hardware and specs
Apple would very likely grace the iPhone 15 Ultra with the Apple A17 Bionic chipset. While it's still too early to anticipate anything in particular, rumors have it that the A17 will be built on TSMC's enhanced 3nm manufacturing node, known as N3E, which would bring performance and efficiency gains. However, rumors have it that the iPhone 15 Ultra could surpass the iPhone 15 Pro in terms of performance, even though both devices will be powered by the same chipset.
LeaksApplePro claims that
"the chip in this iPhone will have more freedom than the iPhone 15 Pro"
, suggesting enhanced capabilities for the ultra-premium model. Improved cooling in the iPhone 15 Ultra could also help it achieve better raw performance.
Seeing how far ahead the Apple A16 Bionic is ahead of the competition, we have extremely high hopes for the A17, mostly from an efficiency standpoint. 8GB of RAM might also make it to the hardware loadout of the iPhone 15 Ultra, which will work quite well with the superb memory management of iOS.
Leaked code snippets also suggest that the iPhone 15 Ultra could enjoy much faster wired data throughput speeds with its USB C port, unlike the regular upcoming iPhones, which would be slightly limited in this aspect.

Another rumored selling point of the
iPhone 15 Ultra might be its ultra-fast Wi-Fi connectivity
. In order to better differentiate itself from the rest of the iPhone 15 lineup, this one will reportedly support Wi-Fi 6E, which essentially boost speeds by using the 6GHz spectrum while simultaneously reducing network congestion. Of course, you will need a compatible Wi-Fi 6E router to benefit from the change.
Should I wait for iPhone 15 Ultra?
You should wait for iPhone 15 Ultra if

you are holding onto an older Pro model of the iPhone lineup, think iPhone XS Max, iPhone 11 Pro Max, and even iPhone 12 Pro Max. The generational jump will surely feel like a well-timed upgrade if you can stick around with your device. The improvements in hardware and camera tech will likely feel like a much bigger deal in contrast with users that upgrade often. If you're living on the verge of technology, it would make sense to go for that one.
You should not wait for iPhone 15 Ultra if

you've just recently upgraded to the iPhone 14 Pro Max, which is easily the best iPhone we've used... so far. Many years will pass before this one is considered outdated, and even though an iPhone 15 Ultra might naturally have many more intriguing new features, one should probably not feel compelled to upgrade on day one.