Google Camera app version 8.8 gives Pixel 6 users the faster and improved Night Sight feature
2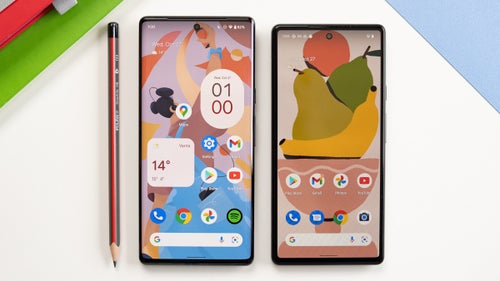 One of the features that Google included in the Pixel March Feature Drop for the Pixel 6 series is the faster and improved Night Sight feature that was part of the Pixel 7 and Pixel 7 Pro right out of the box. But as its wont,
Google
was able to develop an algorithm that allows the 2021 Pixel models to get something that was only available first on its newer 2022 phones.
Google does this all the time and is doing this with the Magic Eraser, which removes distractions from photos, and has added it to all Pixel models. It also took the Direct My Call feature, the enhanced version from the Pixel 7 series, and added it to the Pixel 4a (5G) to the Pixel 6 line. This shows on the screen all of the options available to someone calling a business (press 1 for customer service, press 2 for accounting, press 3 to make a payment) even before the automated recording listing the options starts playing.
The Pixel Night Sight feature is used to take pictures under low-light conditions without having to enable the flash. Pixel 6 series users who have version 8.8 of the Google Camera app now have the improved Night Sight. Pixel 6 and Pixel 6 Pro users will see an improvement as their Night Sight photos have "less motion blur since exposures can be half as long as before." Google says, "And Night Sight now only needs half of the normal exposure time to produce beautiful low-light images that are sharper than before."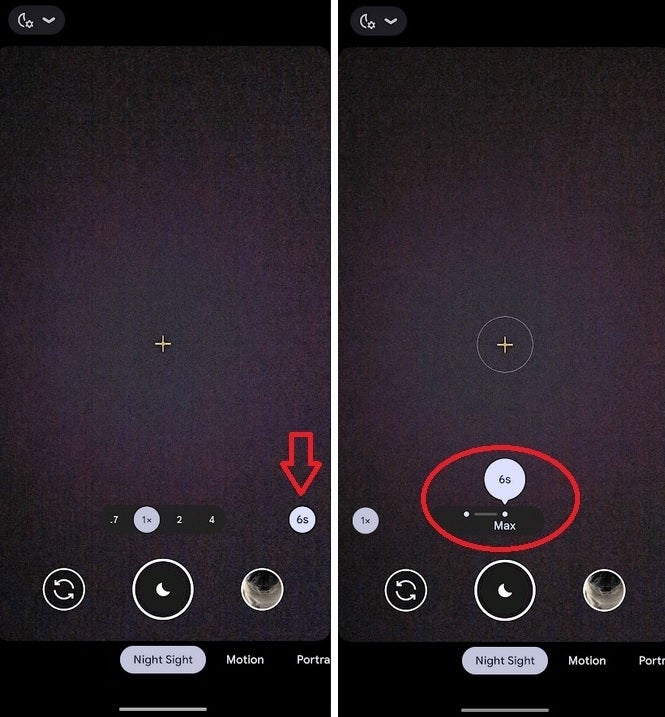 The improved Night Sight on the Pixel 6 line allows users to select a faster exposure time or a longer exposure time for Night Sight
With the Night Sight tab pressed, tapping the button on the lower right side of the screen will allow you to select between a 1, 2, or 3 second exposure time or Max which usually goes up to 6 seconds depending on the lighting conditions. So it is up to you whether you want a faster exposure time or a longer exposure time for better image quality. Either way, the exposure time will be much shorter for Pixel 6 and Pixel 6 Pro users than what they had to deal with the first-gen Night Sight.
This means that a Pixel 6 series user taking a photo using Night Sight won't have to try and hold the camera steady as long as they used to in order to take a sharp Night Sight photo.

This writer's Pixel 6 Pro is running QPR3 Beta 1 and the version of the Google Camera app on my phone is version 8.8. To check which version of the app you have, go to
Settings
>
Apps
and tap on See all xxx apps. Scroll down to the Camera app and at the very bottom of the page it will show you which version of the Google Camera app you have.